22 Dec 2014
We are steadily growing the number of our PRO customers, and we always try to talk to most of them! Some common questions and doubts have been arising from that conversations, so we decided to build a Help Center where you'll find answers on the most common questions about subscriptions, domains and portfolio websites.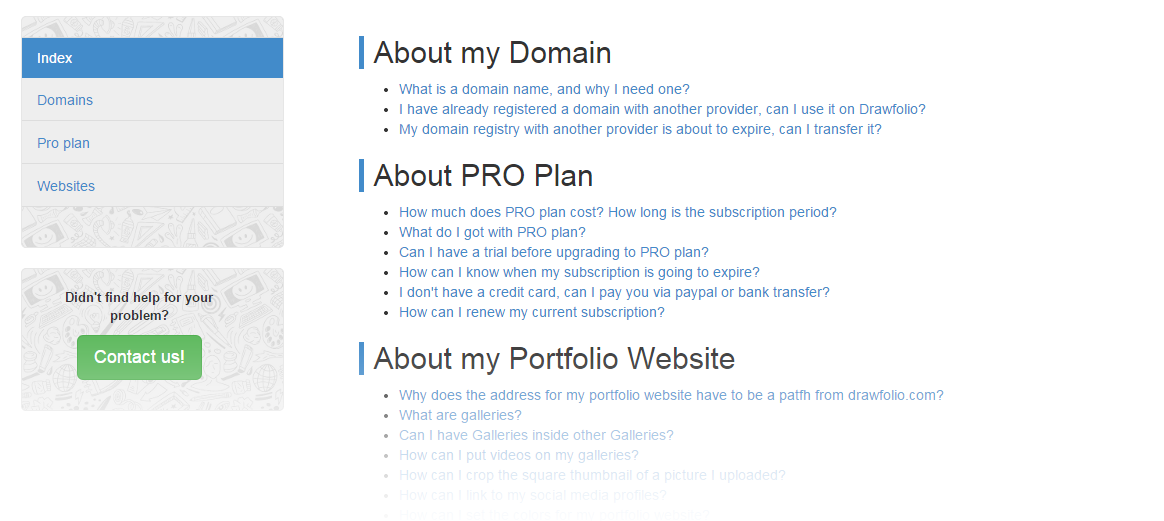 This is just the first step to have the most complete help center we can build. Aside from adding new answers to problems, we are planning to include:
Videos on the answers relating Drawfolio features.
Search box to be sure you find answer to your problems as fast as possible
CSS Recipes for advanced customization of your portfolio website.
What do you think? If you have suggestions or ideas for things to be included on the help center, please contact us at uservoice or write us at info@drawfolio.com.
back to list