29 Aug 2017
Today we have something special on our ongoing series of illustrator interviews. We talked with Collateral Damage Studios, an illustration studio based on Singapore, who apply anime and manga skills to projects with major brands like Microsoft, ImagineFX, or HTC. We hope you enjoy it!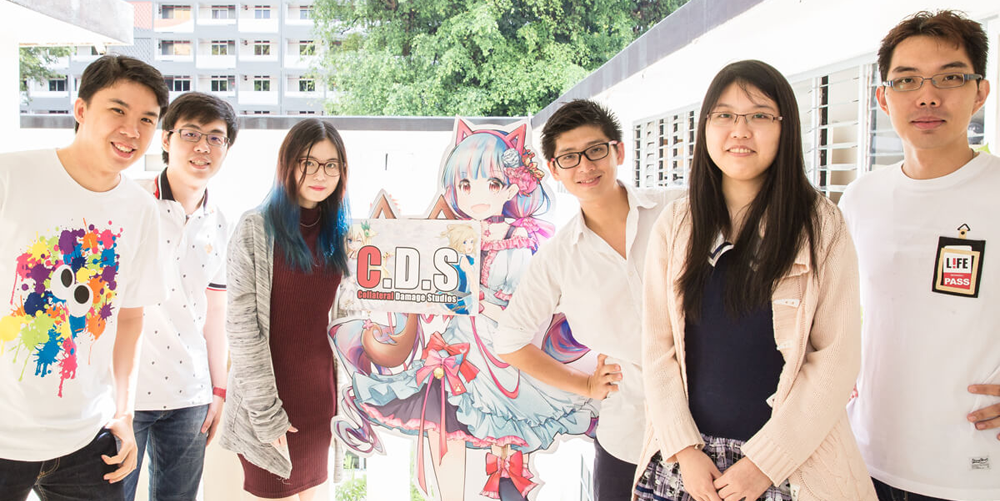 Tell us a bit about Collateral Damage Studios. How was the illustration studio born, and why?
Collateral Damage Studios (CDS) started out as a hobby art circle with a group of friends. Over the years, by participating in conventions and doing freelance work, we expanded our circle to include a number of talented artists.
In 2013, Microsoft Singapore approached us regarding a concept artwork we posted online. Microsoft wanted us to develop our Inori Aizawa concept into a marketing campaign. However, we had to set up a professional corporate entity as an illustrator agency to work with them.
This opportunity came at the right time, when some of us were at a junction of our careers and wanted to go into the creative arts industry professionally. We took the the leap of faith and went ahead.
We are dedicated to creating opportunities for our fellow doujin and manga artists in Singapore, and delivering high-quality artworks for our clients around the world.
Who are the individuals behind CDS? Can you tell us more about your team and artists?
CDS is a doujin collective of talented freelance artists in formed around a core of full-time illustrators and a manager (myself). Many of us come from diverse career and academic backgrounds, and are self-trained in illustration.
Two of our lead illustrators are Low Zi Rong (WaHa) and Tan Hui Tian (Space Penguin).
Low is our lead character designer. He designed iconic characters such as Aizawa Inori (of Internet Explorer fame), Seika (the mascot for Anime Festival Asia), and the Princess of Orchids (a Singapore-themed princess for Japanese mobile game, Uchihime). He is also a talented animator who did the creative direction for animated shorts our studio produced.
Tan is a versatile illustrator who worked on some of our studio's most significant projects, drew backgrounds for our animated shorts, and wrote a series of art tutorials.
You work for big firms and brands (Microsoft, ImagineFX, HTC), as well as small, indie projects. What qualities does a client and project need to have for you to feel comfortable and motivated?
CDS is best known for our anime-inspired work. That said, we are seeking to grow our portfolio into new territories. Beyond straight-up anime art, we are taking up work that takes inspiration from North American or European comics.
An ideal project for us is one that challenges our capabilities to create something new, using our existing strengths.
And our dream client understands the needs of their illustrator, and gives constructive criticism to push an illustrator into producing his or her best. For me, there is a fine line between giving the illustrator just enough creative freedom to put his or her personal touch on the work, and ensuring that the final piece of work suits the original intent of the client. We are fortunate to have worked with a number of good clients who know how to navigate that fine line.
Of course, ideally, we'd love having ample time and budget to work with!
Can you tell us about the illustration and digital art industry in Singapore and Asia? What differences do you find when trying to approach European or US markets?
The illustration industry in Singapore and Asia is already highly competitive. On top of that, since we tend to have weaker currencies compared to the US and Europe, our artists are able to offer our services globally at a slightly more competitive rate.
We've never been to Europe ourselves, but enjoy working with our Europe-based clients. ImagineFX commissioned us to do a series of workshops in six issues of their magazine. MAGE Company had us do artworks from steampunk airships to anthropomorphic cartoon rabbits for their board games. We would like to diversify our revenue sources and work with more European clients in the future.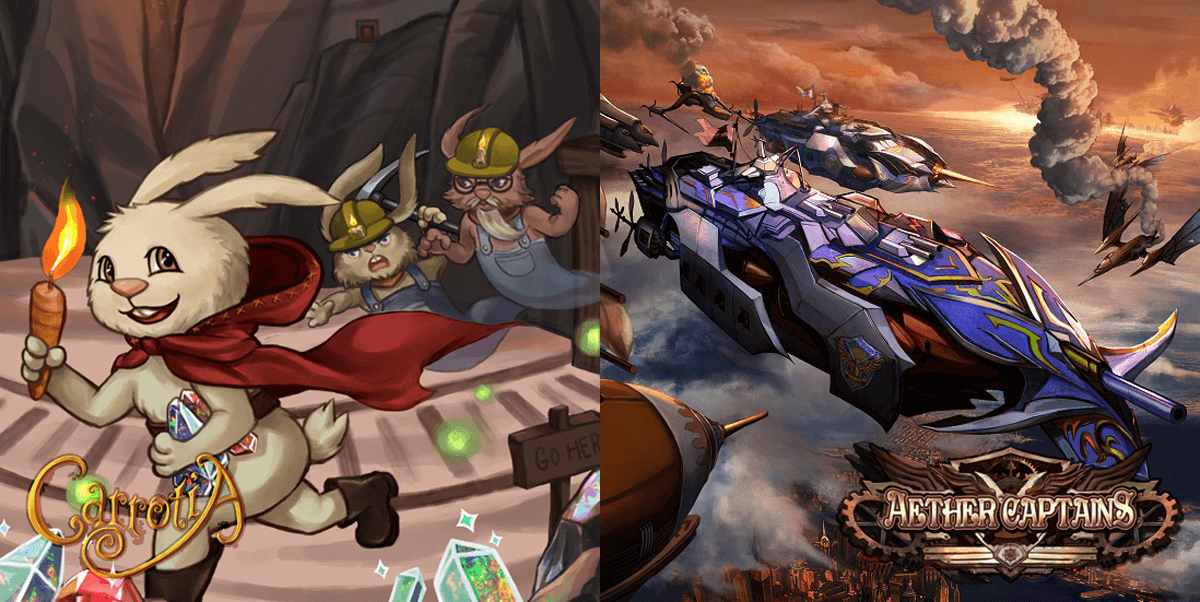 As far as we know, you've got strong roots in the doujin and manga scene. How do you take those skills and make them be useful to companies and firms? What problems did you find in the process?
The doujin community is a competitive , always on the lookout for the latest trends and outdoing each other in terms of product offerings for our customers. Emerging from this competitive scene, CDS offers our clients our experience, skill, and versatility in creating art products that appeal to the latest consumer trends..
We continue to draw our talents from the doujin scene. Of course, it t takes some time train artist who were previously only exposed to the anime medium to new art direction. They might not be used to working based on a client brief. It gets trickier if the client's target audience is not the usual anime consumer! However, over time and experience working with the rest of the team, the new artist can master a more diverse range of artwork.
And last, but not least: any advice for aspiring illustrators just starting up their careers?
Regardless of art direction, it is important to have a strong foundation in basic art concepts. This will enable you to adapt your preferred art style into various forms to fit different circumstances. Going back to the basics of art helps artists find problem areas and correct them.
Finally, do like us on our Facebook!
We will, thanks a lot!
back to list