30 Sep 2014
Hi there! We have been busy interviewing some illustrators from Spain and abroad, to bring you their perspectives on the profession and its relations to Internet and technology.
Today, we are opening this series with Jotaká, a great artist from our home town, Valencia.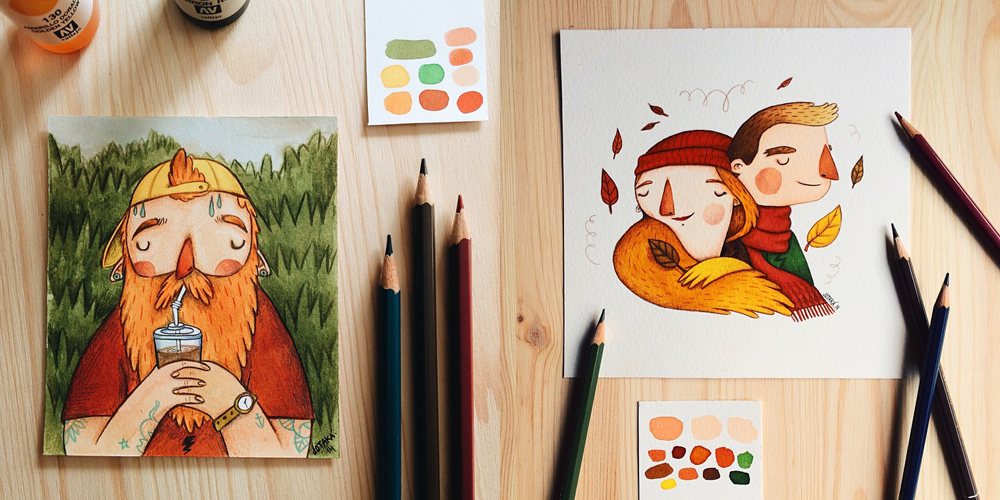 How did you get into the world of illustration?
Since I was a kid, I always knew I wanted to draw and that I enjoyed doing it. I took courses on academies to help me get better at drawing and being creative. I studied Fine Arts at college and illustration later on. I actually didn't know that what I wanted to be was called "illustration" until I got to university!
Which type of client and project makes you feel most comfortable and motivated?
Character design is what motivates me the most in a project. Also, I look for projects where I can get better as an artist and where I can learn new things every day.
You have recently worked with startups such as Neonmob, who try to give a twist to traditional business models around illustration. Do you think this is a trend and more and more business and projects are going to appear around illustration, or is it just "the heat of the moment"?
There is an "illustration heat", as you say, but I don't think is just a timely fashion, it will probably get bigger! Each day more illustration is used in publicity projects, even becoming a substitute for traditional photograpy. The illustration boom is here to stay!
Where do you find inspiration for your work?
I find inspiration everywhere: blogs, websites, shopwindows..
I always loved Picasso and his work has been a great influence on the way I build charaters. But there are great versatile artists nowadays, like Steve Simpsons. His work is just faultless.
What good (and bad) things do you feel the Internet and the new technologies have brought to the illustrator profession?
It's way more easier to get your work visible, and that's great. I think social networks and the Internet are some of the reasons behind the "illustration boom" becoming a reality. You can work for clients in other countries with just a few clicks.
The bad side? Well, there's a lot more demand and more illustrators than work! Just joking, I think Internet and technology are overall positive.
And last, but not least: any advice for aspiring illustrators just starting up their careers?
My teachers used to say to me: work and work again. And I would go: "Great, but I already know that, tell me something new!"
But it comes down to that: working, reinventing yourself, trying thousands of ways to draw a head, a hand, a flower pot, being different from the rest, and observe how the big ones and the little ones are working.
The tools or software that you are using is not going to make you win if you don't have talent and work every day. So thanks to my teachers!
And thanks to you, Jotaká!
back to list