05 Jan 2015
In the first interview of this year 2015, we had the pleasure to talk with Iban Barrenetxea, extremely talented illustrator from Basque Country, who after more than ten years devoted to graphic design changed his focus to books illustration, achieving great success. Iban is also a PRO user of Drawfolio and you can view and enjoy his work at www.ibanbarrenetxea.com.
You worked a lot on graphic design before focusing on illustration, and you are also the author of the texts of some of the books you illustrated. How was this journey, and what made you start it?
Books have always been very important to me, but I suppose I saw graphic design as a more realistic way to build a professional career. I always thought it as something "temporary", but it turned out to be more than 10 years! I took my time, but changing to illustrating books was a very natural step. I shared some work on my blog from time to time and began to receive proposals from editors. I gave the final step four or five years ago and.. here I am!

How is working in the publishing sector? What is that you like the most or the worst about it?
It is a highly complex world, but I think I'm slowly getting the grasp of it. I love finding people who are passionate about publishing books and dare to do something different. Working with the calendar always in sight, that I like less: deadlines and terms are crazy nowadays. But without deadlines, I think I still would be polishing my first book.
What qualities does a client and project need to have for you to feel comfortable and motivated?
I never see editors and publishers as "clients", but as people with whom I work with a common goal: to make the best book possible. The editors and publishers I like the most are the ones who are passionate and get involved in the project as much as I do.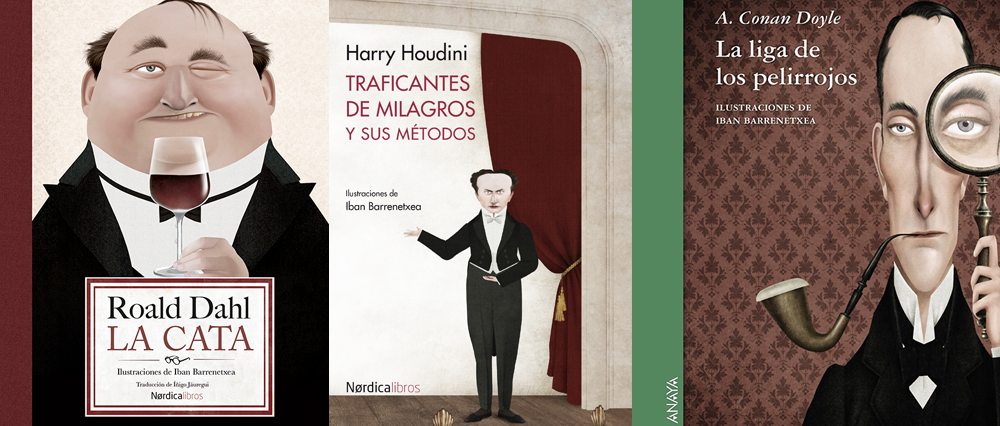 What good (and bad) things do you feel the Internet and the new technologies have brought to the illustrator profession?
The positive: the communication opportunities and spred of our own work. The negative: with a daily overload of information, we are consuming everything faster and in a more superficial way.
And last, but not least: any advice for aspiring illustrators just starting up their careers?
Work a lot, read a lot and always keep learning.
Thanks a lot Iban!
back to list