28 Nov 2018
Ilustrisima it's the illustration fair and conference that takes places every year in Madrid's Museo ABC, and one of our favourite events to be part of!
On the 2018 edition, Ilustrisima has grown to take place over the entire ABC Museum (more than 1000 square meters). This year more than 40 artists will be showing and selling their artwork (among them, Alejandro Llamas, Ana Jarén, Ana Müshell, Angylala, Asis Percales, Barahona, Berta Maluenda, Betowers, Carol Jiménez, Celeste Ciafarone, Estudio Thilopía, Dani Blázquez, Daniel Diosdado, or El dios de los tres) and also some editorials and publications like Minchö Magazine, Principia Magazine, Kiwi Magazine, or Chucherías de Arte. And Drawfolio too, of course!
During 4 days (December 13,14,15 and 16) you can visit us in our stand, visit the artists' and publication stands, and attend to workshops and talks.
Admission is totally free during the 4 days Ilustrisima takes place. See you there!
Location and Schedule
Museo ABC – Centro de arte – dibujo – ilustración. Calle Amaniel, 29-31. Madrid
13 December, from 17 to 21H / 14 y 15, December from 11 to 21H / 16 December, from 11 to 19H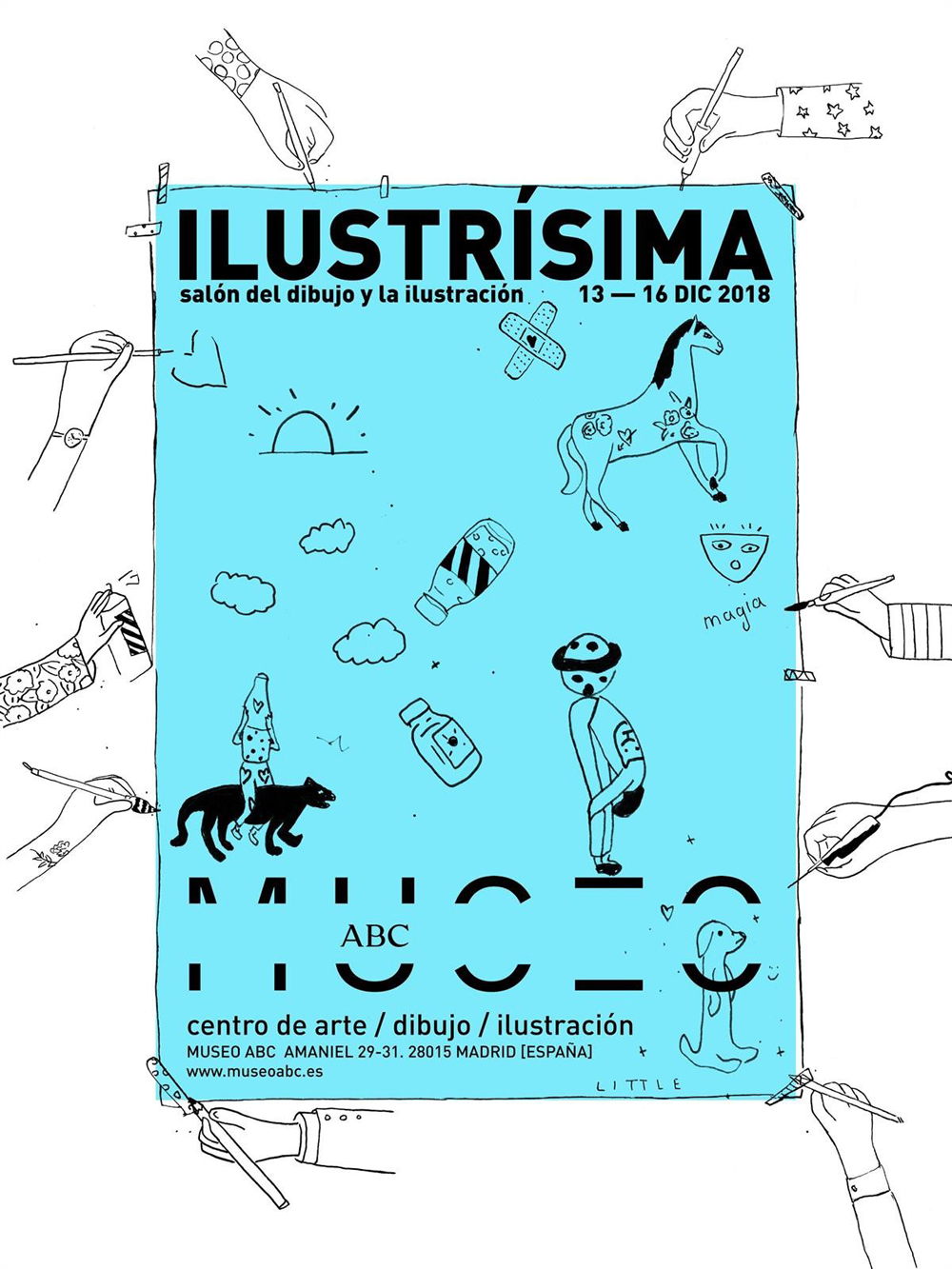 back to list