23 Jun 2016
On this new interview, we bring you Coco Dávez, illustrator and painter from Madrid who develops an intense work on the publishing sector, personal projects, and brand projects due to her relevance on social networks like Instagram. We met Coco on Les Arts PRO 2016, and couldn't resist to interview her. Hope you enjoy!

Tell us a bit about yourself: How did the road began for you to get into art and illustration?
It was thanks to the motivation given by photographer Dan Gil and the work opportunity given by Rodrigo Sánchez (art director at El Mundo newspaper). Being able to work with them made me truly believe I could make a career as an illustrator.
You've being working on the publishing sector from the very start of your career. What qualities does a client and project need to have for you to feel comfortable and motivated?
I kind of feel a bit privileged on that, because I've always been given a lot of freedom. There may be some constraints, but I always have lots of freedom when drawing for them.
We know you are quite an influencer on instagram. How do you manage your personal marketing on the Internet? Do a lot of brands get to you for collaborations? How does working with brands feel?
Actually, most of my time is focused on social networks. Sometimes I end spending more time on them rather than drawing, I guess it's a new appendix attached to all artists from XXI century. You've got to reinvent yourself, and right now my biggest source of income comes through Instagram, so I really take care of it. And also, as you say, it gives lots of visility towards brands; working with them is also a pleasure. Some projects with brands may be a bit more constrained, but they always give me a lot of freedom on any action.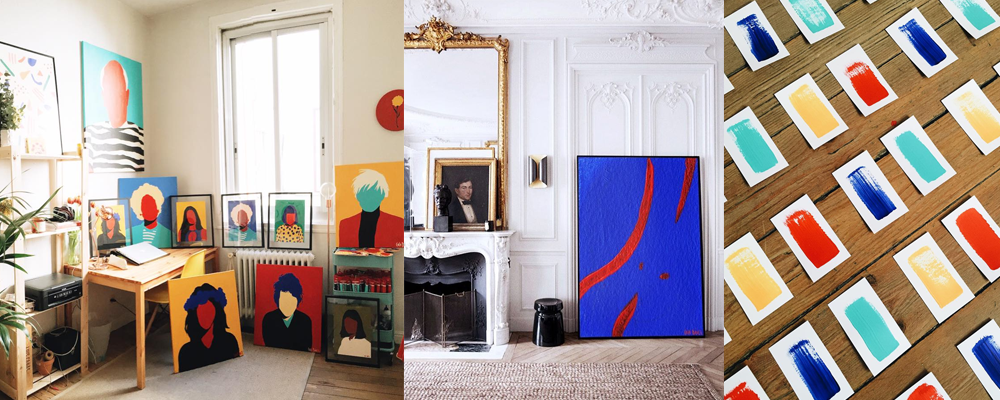 Who are the artists that influence you the most?
Hopper since I was a kid, then came Picasso, Calder, Hockney, Eames...
What good (and bad) things do you feel the Internet and the new technologies have brought to your field?
Visility and free publicity is definitely positive: we can reach anyplace, anytime. I don't see much negative on them, maybe the time they consume from us. But these are new times, and you got to adapt to them.
And last, but not least: any advice for aspiring illustrators just starting up their careers?
Don't ever stop trusting on what you do, and make mistakes constantly: great ideas are born from mistakes.
Thanks a lot, Coco!
back to list