04 May 2015
As you know, we are planning to integrate Drawfolio with other platforms so you can save time and create yourself more opportunities via Internet.
This means working with social networks, and we decided to first work with Instagram, one of the most used by all our users. Instagram is the perfect place to grow expectation and show the daily process of creating your illustrations.
Connecting your Instagram account to your portfolio website in Drawfolio is easy-peasy: just go to "Synchronization" > "Instagram", fill in your Instagram username, save changes, and a new gallery with your latest Instagram pictures will appear on your site.
Default name on the navigation menu for this gallery is "My Instagram", but you can change it on the "Menu and Navigation" section.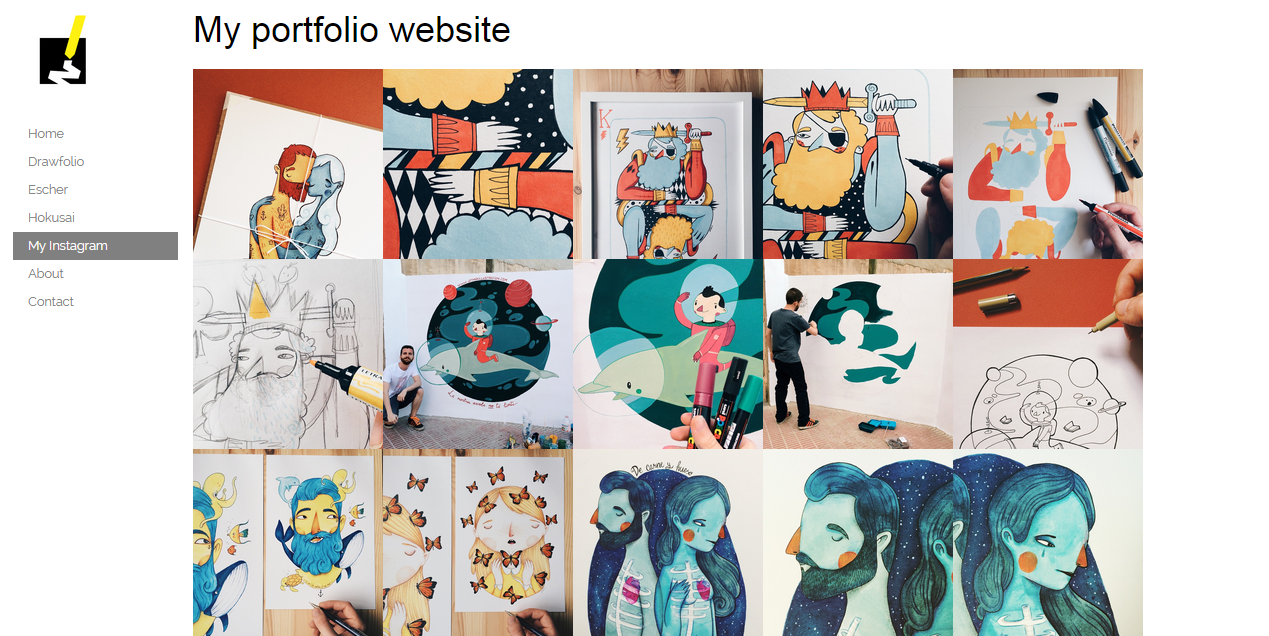 This integration is only available for users in our PRO Plan. Don't wait more and upgrade your account now!
For any doubt, question, suggestion or problem, please contact us at uservoice or write us at info@drawfolio.com.
back to list