02 Nov 2015
As you know, most of our users are into illustration, but the number of 3D Artists among our PRO customers has been growing lately. Illustration and 3D Art have a lot in common, but 3D modellers usually struggle to transmit their skills with just static renders or some videos.
Luckily, there are already some platforms out there working to solve that problem. With both Sketchfab and Artstation, you can upload 3D models and make them displayed and navigable with just a web browser. Many of the 3D Artists in Drawfolio already have some of their models uploaded in these platforms, and we worked to allow embedding them in their current Drawfolio websites in just a few seconds.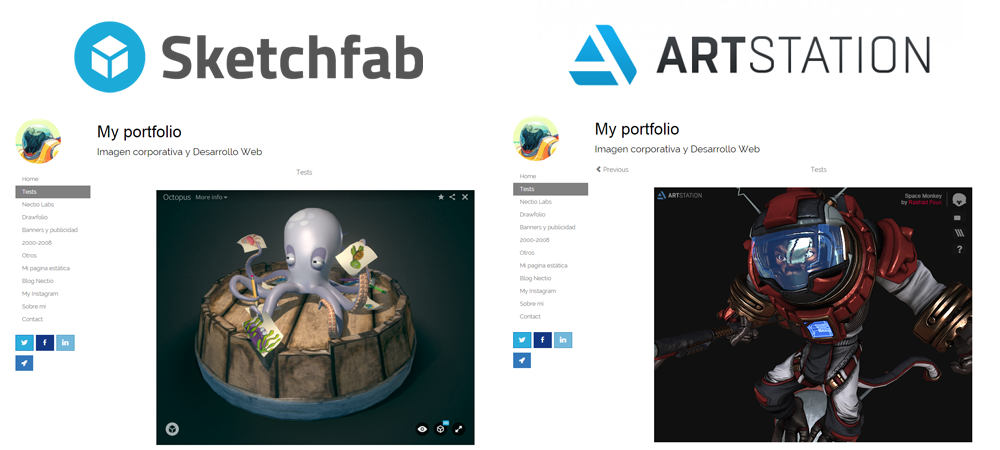 You can go to "edit" on any picture you uploaded and the enable "Show a 3D Model in this picture detail". Then, choose the 3D Platform where you uploaded your model. Here's what to put on "Link to the 3D Model":
For any doubt, question, suggestion or problem, please contact us at uservoice or write us at info@drawfolio.com.
back to list