14 Sep 2016
As you know, in Drafolio you can edit the gallery and picture descriptions as you wish, and also create pages with any content. The core of this feature is the WYSIWYG (What You See Is What You Get) editor, where you can edit the content for your website without knowing how to code HTML.
The WYSIWYG editor we had until now needed some improvement, so here's the new one!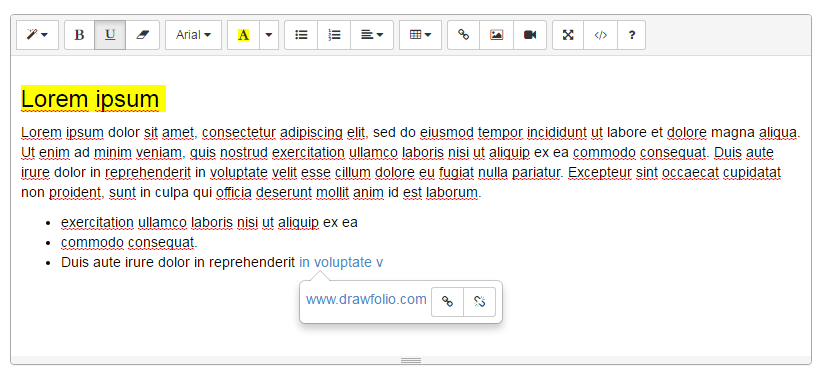 Aside including styles and colors, you can also edit the HTML code directly if you are into that.
For any doubt, question, suggestion or problem, please contact us at uservoice or write us at info@drawfolio.com.
back to list