09 Jun 2016
We can't help ourselves: when summer arrives and weather becomes warmer, we suddenly feel the urge to make discounts to everyone!
As it is traditional in Drawfolio during the summer months, you can have a 30% discount on your first year of PRO Plan, to make it more easy for you to have a great portfolio website that will get you opportunities and new customers.
You just have to use the discount code SUMMER16 on the last step of "Upgrade my account" form.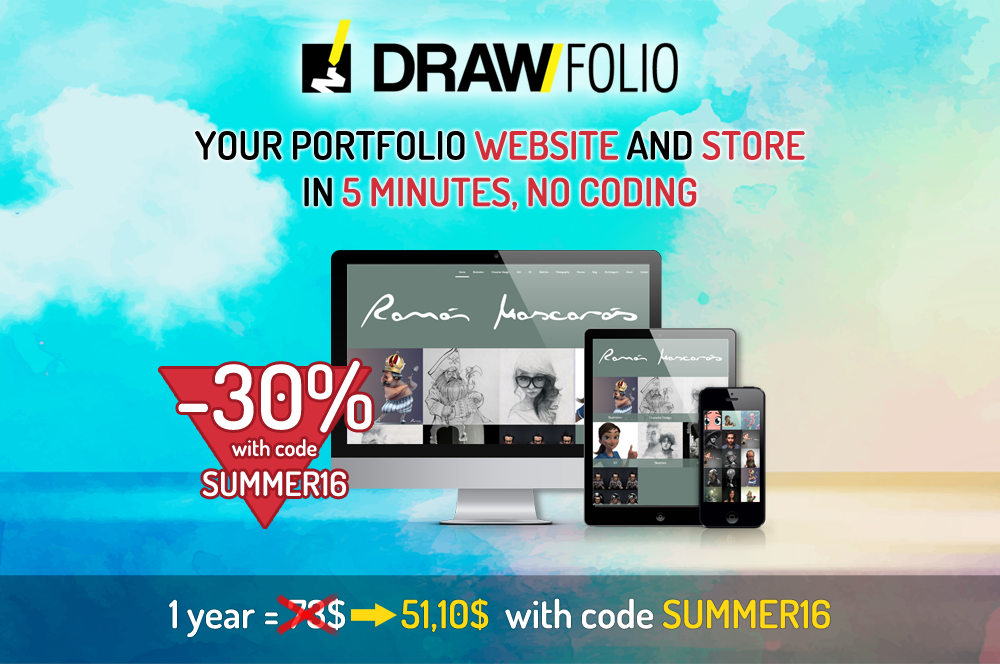 back to list