21 Nov 2018
It's that crazy time of the year: once again, we are doing our traditional BLACK FRIDAY sales!
From today until sunday, first year of PRO plan will have a 50% off: 36,70$ instead of 73,41$.
We decided to got a bit synthwave/retrowave for this year's Black Friday. If the nice lads from Muse do, so can we, right?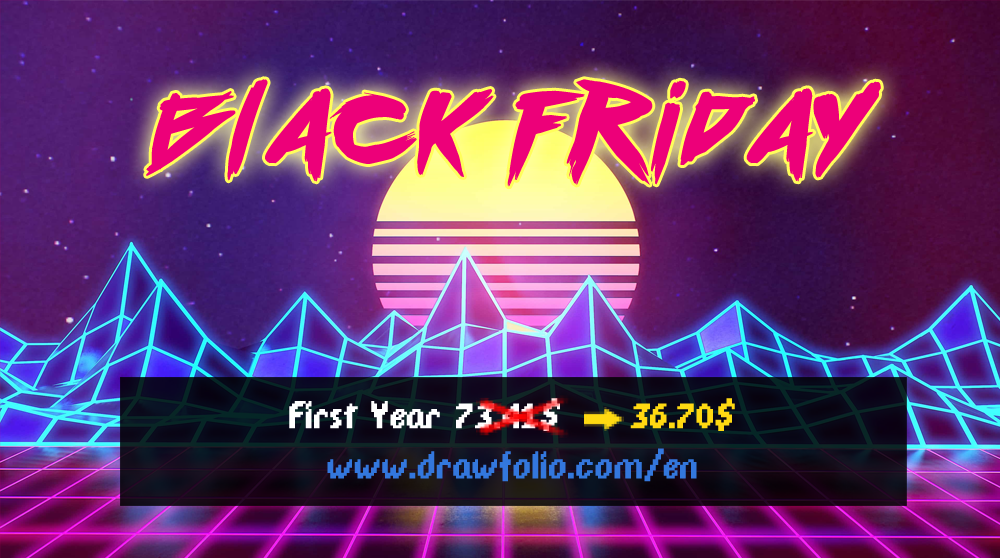 back to list