24 Dec 2018
2018 is ending soon, and as we did last year, we can now show you the artists with the most liked pictures and works in Drawfolio in 2018.
As you'll see, most of them are related to the two illustration challenges we organized during this year: the Spanish Free Comic Book Day Challenge and Inktober 2018
As always, you can find out more artists and inspiration in our Discover Artists search engine. If you want more chances of appearing ins posts like this, you can enable Likes in your Drawfolio website.
Also, here are our Instagram best Nine. The artists, from left to right, and top to bottom, are: Caya Gutiérrez, Miedo12, Caya Gutiérrez (again), Draw for Animals, Jotaká, Mike P. Sánchez, Laura Montes,Viktoria Schmidt, y BarracaCrafts.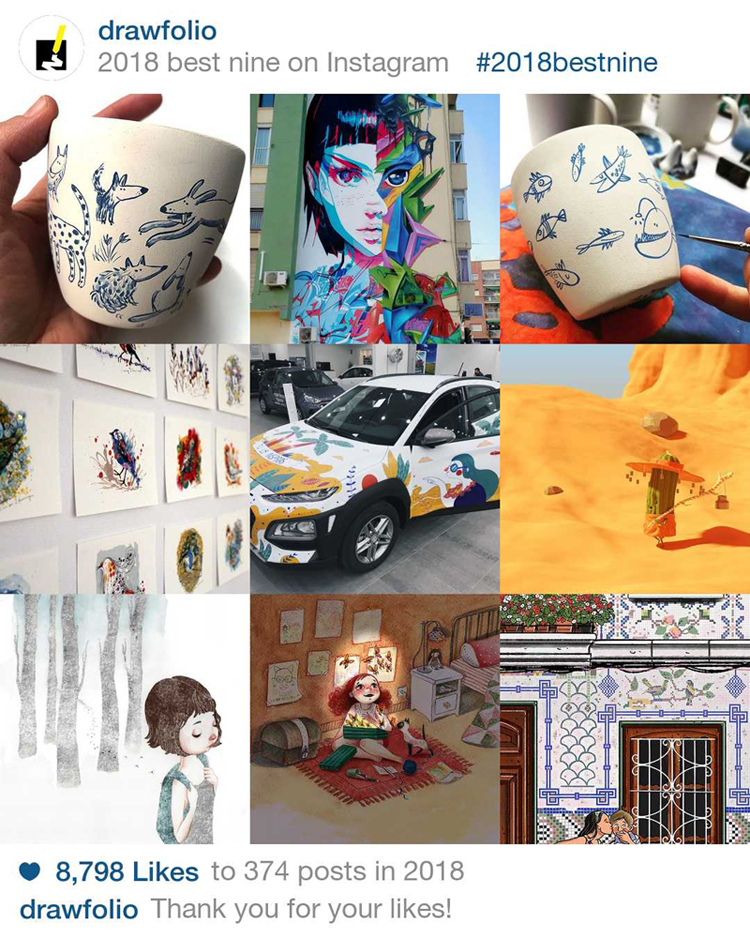 And that's all for now! All the team at Drawfolio wishes you a Merry Christmas and a Happy New Year :)
back to list